Paddle Boat Excursion 2023
NEW MEMBER WINE & CHEESE GATHERING 2023
TEA & FASHION SHOW 2023
Whisk Favor Party
The making of Holiday table favors
Dec. 15th Holiday Luncheon and Annual Meeting
Casino Trip 2022
Senior Expo
November 2022 at Wickham Pavilion
St Agustine 2022
Toured San Sebastián Winer, lunch at the Columbia, shopping and toured the lights on our own personal tram
Halloween Picnic 2022
CLICK FOR MORE From Florida Today The 55 + Club of Satellite Beach Halloween Picnic55 + Club of Satellite Beach had a Halloween picnic at Pelican Beach Park pavilion. The event included a gag costume gift exchange, crafts, and food.
Bunco at Bizzarro's June 2022
National Bingo Day June 27, 2022
May 2022 Wednesday Evening Cards
Luncheon hosted by Zon's Janet Whiskers May 26 2022
Spring Picnic 2022
Widowed Friends 2022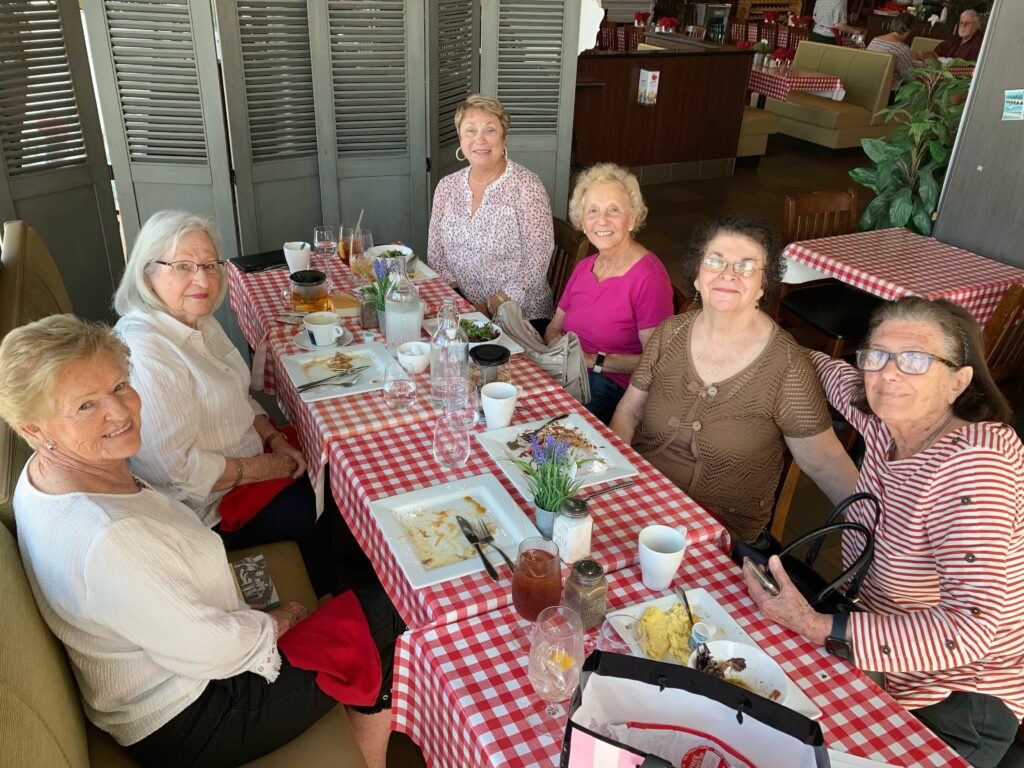 20th Anniversary Celebration 2022
New Member Wine and Cheese Reception Fri. Feb. 4, 2022
Halloween 2021 at Pelican Park
Welcome Back Gathering at Pelican Beach Park May 26, 2021
Playing cards at Gleason Park Spring 2021
Bingo returns to newly renovated Civic Center
Wednesday Cards – Teen Zone 2021
Book Club Holiday Party Dec. 2020

Like & Follow us for more information!